There are few business decisions as valuable as switching to solar power and no other company is better equipped to take you there than Solargain Commercial.
As Australia's largest and most respected integrated solar energy company, we've successfully completed over 60,000 renewable energy installations and proudly employ over 160 staff Australia-wide.
Specialising in the needs of businesses both big and small, we can provide a hedge against rising energy costs and deliver lower operating costs for your business by utilising the skills and experience of our dedicated in-house solar experts and teaming with the highest quality products on the market.
If only all business decisions could be this easy!
What Our Customers Say
"In the first couple of full bills we have seen since installation the system is saving us between $100 and $120 per day. This was during a period when it was raining etc. so we are expecting it to only get better in the warmer months."
Dean Carter, Owner, IGA Toodyay
Case Studies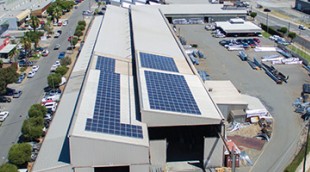 A.D. Coote & Co. (sheetmetal) Pty Ltd was incorporated in June 1968 to make sheet metal building products. They now specialise in the manufacture and supply of sheet metal...