There are few business decisions as valuable as switching to solar power and no other company is better equipped to take you there than Solargain Commercial.
As Australia's largest and most respected integrated solar energy company, we've successfully completed over 55,000 renewable energy installations and proudly employ over 130 staff Australia wide.
Specialising in the needs of businesses both big and small, we can provide a hedge against rising energy costs and deliver lower operating costs for your business by utilising the skills and experience of our dedicated in-house solar experts and teaming with the highest quality products on the market.
If only all business decisions could be this easy!
What Our Customers Say
I estimate [the system] has reduced our power costs during summer by approx. 50% and during winter by approx. 35%. We conservatively estimate that we will achieve a payback of approx. 4 - 5 years.
Rod West, Director, Absolon Street Pty Ltd (Koala Storage)
Case Studies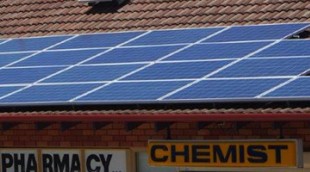 Glengarry Pharmacy owner Sam Frosh became interested in the excellent returns on investment offered by commercial solar PV after reading some articles on the subject online....